Rainy weather couldn't stop the enthusiasm for electric work vehicles
Co-sponsored by the County of Albemarle, University of Virginia and the City of Charlottesville, DRIVE Electric Virginia hosted a demonstration event of electric Arcimoto vehicles and other EVs on May 23, 2022. Dubbed the "The Fleet of the Future: Right Sized and Electrified Workshop & Community Demonstration," the event featured work vehicles from the organizations, an information booth and test rides. Held at Albemarle County's public EV charging parking lot, fleets and representatives from Virginia Tech, Monticello, City of Charlottesville and more engaged with DRIVE Electric Virginia staff and test drove several vehicles. The highlight of the demonstrations was the all-electric Arcimoto three-wheeled autocycles. The Arcimoto Flatbed and Deliverator models are specifically made for working fleets.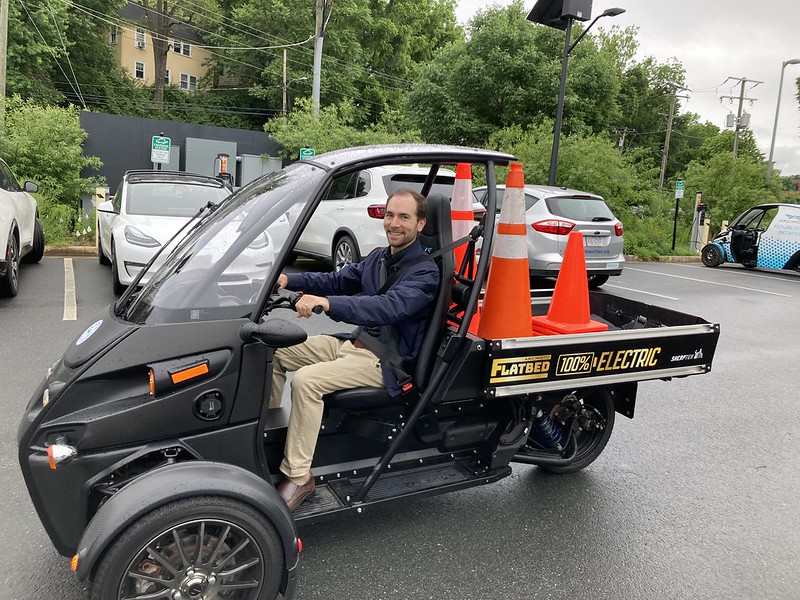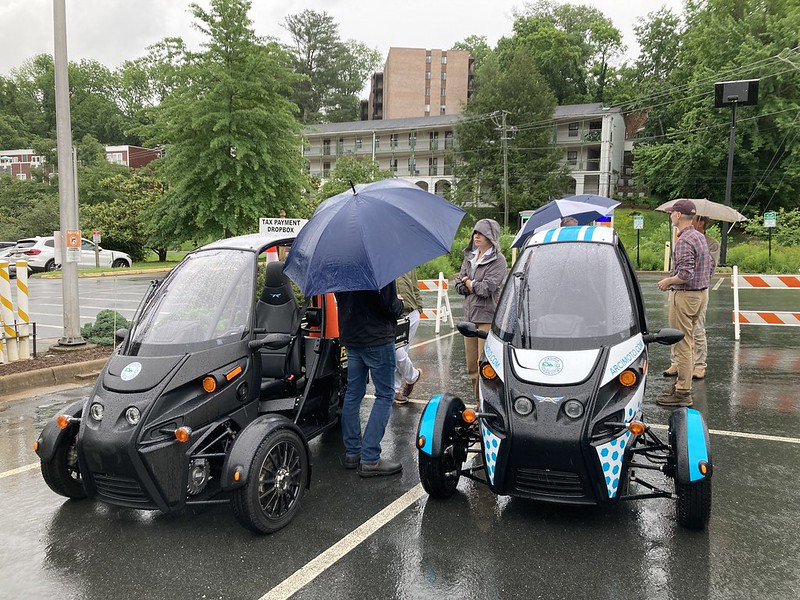 The University of Virginia Facilities Management department brought several vehicles to showcase: their Chrysler Pacifica minivan PHEV, an electric quad vehicle and a three-wheeled cargo bike. UVA's Mike Duffy has been a longtime leader in emissions reduction in his fleet and on the greater campus.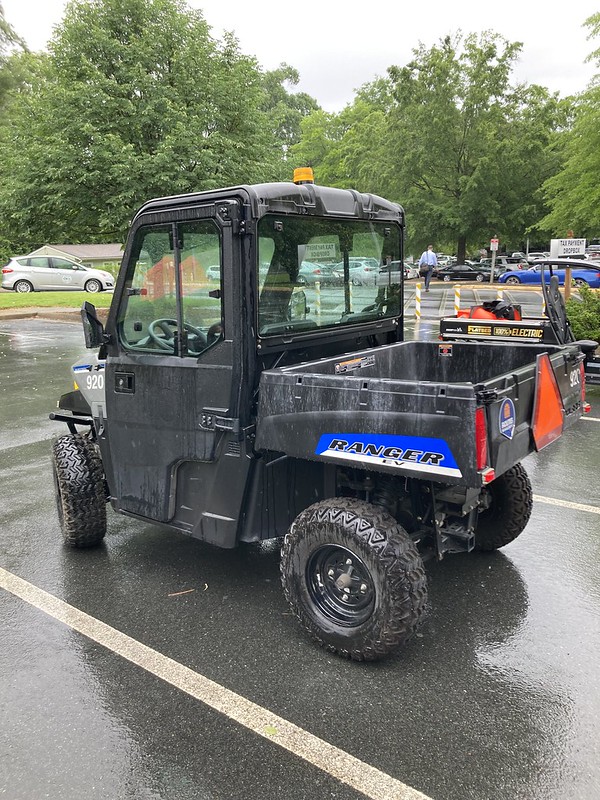 Later in the afternoon at 5 p.m., the event was open to the general public. Several EV drivers and other curious members of the public stopped by to check out the vehicles and learn more from the DRIVE Electric Virginia team. A member of Albemarle County's Board of Supervisors stopped by and even rode in some of the vehicles. The local NBC TV station covered the event live and interviewed several attendees and representatives. Despite the rainy weather, the show went on and many were educated on the benefits of the technology!
Share