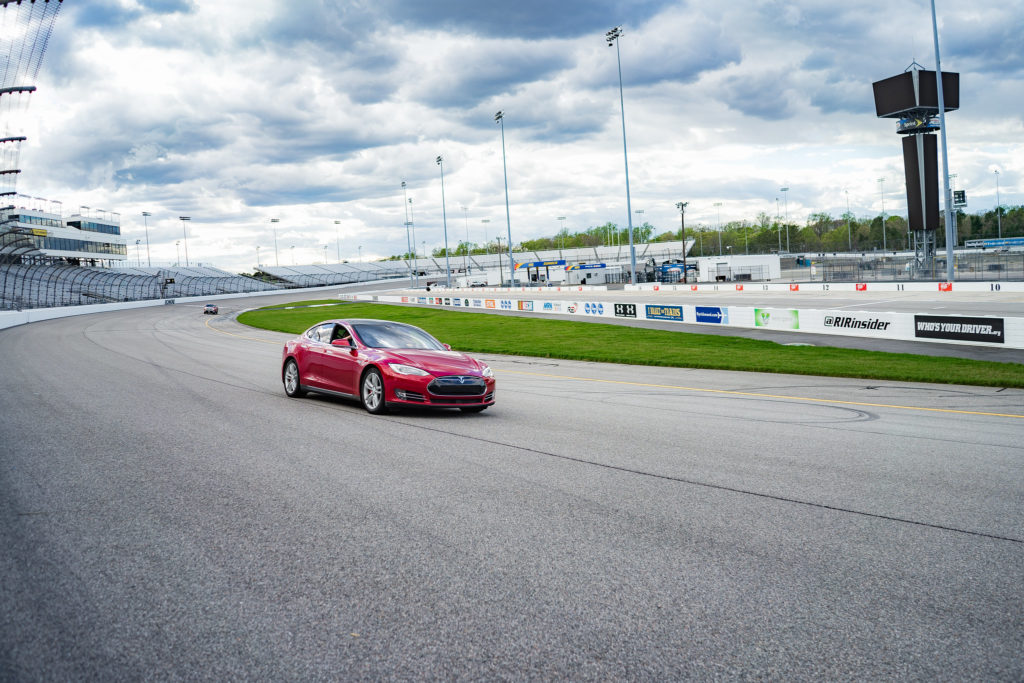 Drive Electric Virginia (DEVA) Chapters are grass-root, regional collections of EV owners, EV enthusiasts, and the EV curious. The mission of these chapters is to educate and share the benefits of making the choice to transition to an Electric Vehicle. If we are to successfully electrify Virginia, we must empower and assist EV chapters in carrying out their mission. We encourage you to check out your local chapter and contact their leadership about joining!
If your region doesn't have a chapter and you'd like to start one, reach out to us!
---
Virginia EV Chapters
---
Drive Electric RVA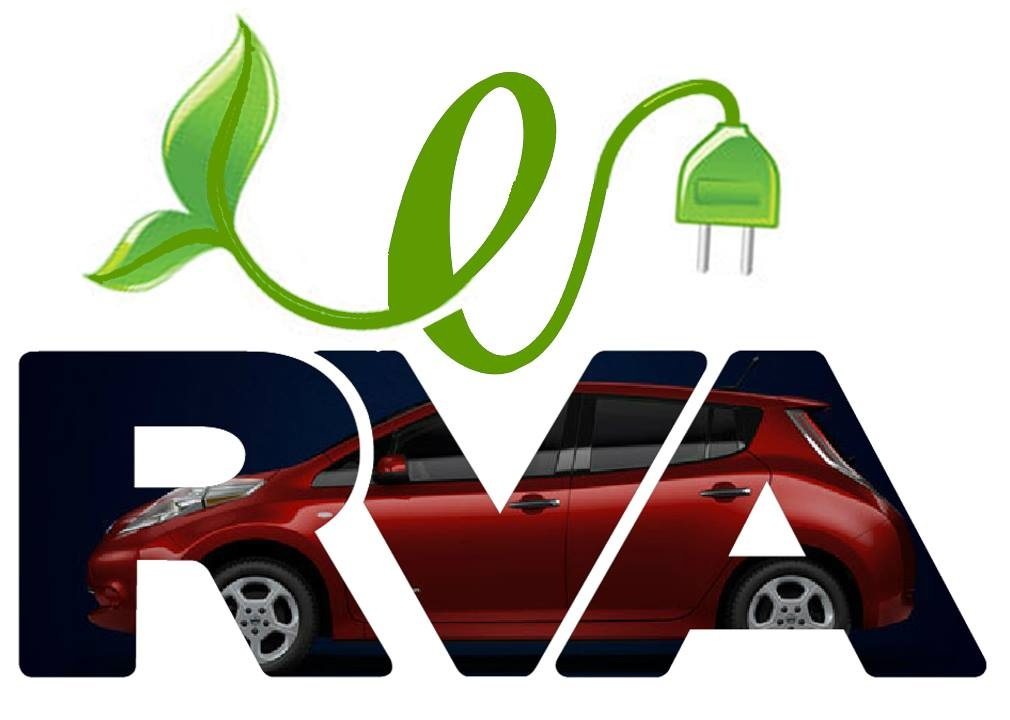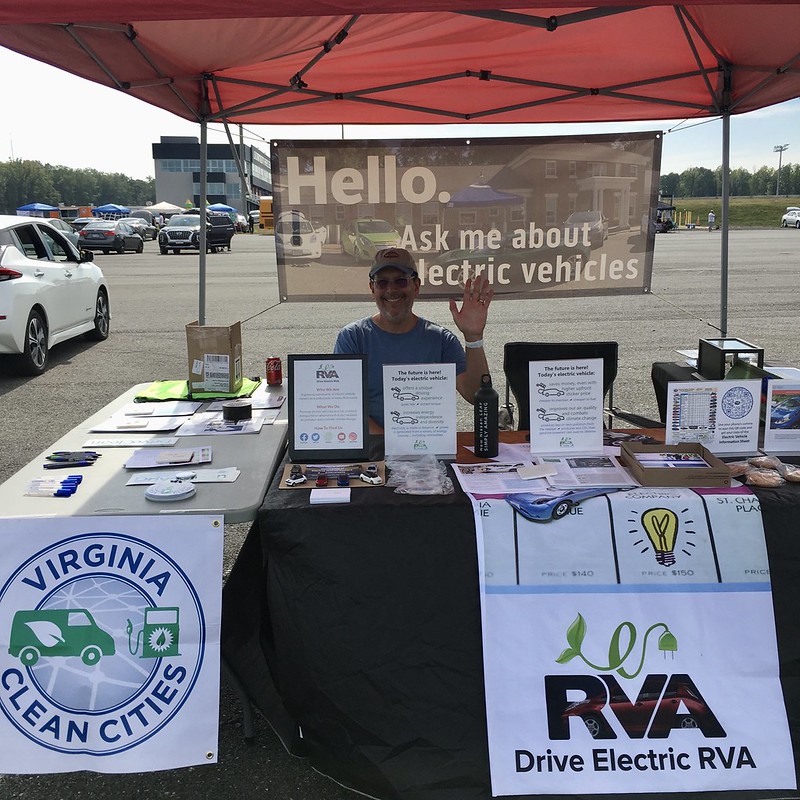 Drive Electric Richmond Virginia
As a chapter of the Electric Auto Association, Drive Electric RVA promotes electric vehicles (EVs) as a fun, practical transportation alternative that also reduces air pollution and combats climate change. In addition, DERVA supports private and public efforts to accelerate the electrification of transportation and the use of renewable energy to generate electricity.
DERVA follows the broadest definition of an EV: a motor vehicle that uses electricity as its primary fuel or to improve the efficiency of a conventional engine (National Renewable Energy Laboratory, October 2011). This definition encompasses hybrid electric vehicles, plug-in hybrids and all-electric vehicles, including automobiles, motorcycles, scooters and bicycles. Consequently, all types of EVs are part of our growing community.
---
Curious about electric vehicles? Want to show off your ride? Come to Richmond's only car meet for EV owners and enthusiasts, held on the fourth Sunday of each month from February to November. (The October meet will be on 10/30 so it will be closer to Halloween for our "trunk-or-treat.")
The February to September and November meets will be at the Starbucks at Libbie Mill Midtown (2363 Roux Street) from 9 AM to 11 AM. Click here for a map of where to park and where the nearest Level 2 chargers are located.
The October meet will be our annual trunk-or-treat at the Carytown Farmers Market (City Stadium, 3201 Maplewood Avenue) from 11 AM to 1 PM. DC fast chargers and Level 2 chargers are available nearby at Carytown Exchange (3533 Ellwood Avenue).
EVA/DC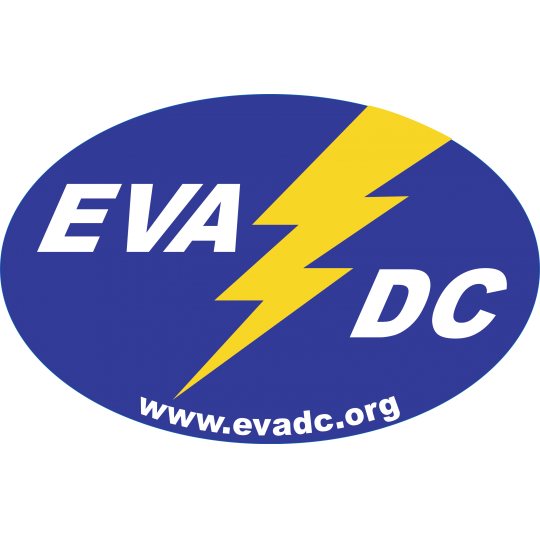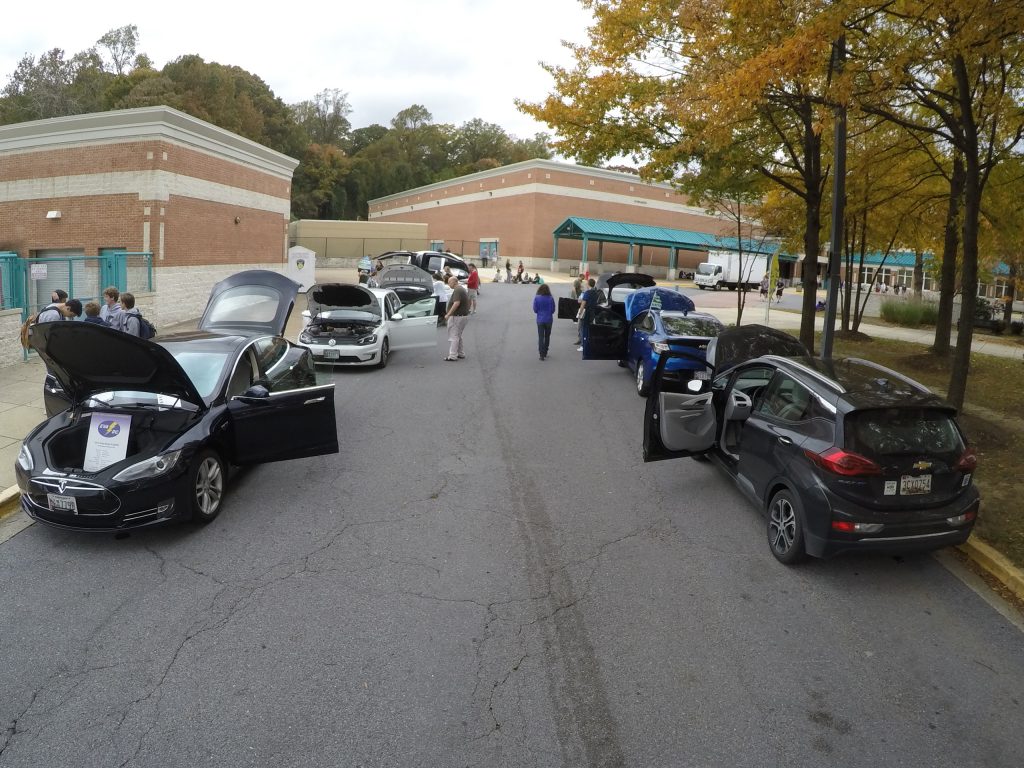 Electric Vehicle Association of Greater Washington
The Electric Vehicle Association of Greater Washington, DC. is an organization of electric vehicle owners, educators and enthusiasts dedicated to promoting the use of electric vehicles (EVs) as an environmental and energy benefit to society. EVA/DC was formed in 1980 as a chapter of the nationwide Electric Auto Association (EAA), and holds regular monthly meetings, public displays, car shows and tech sessions to exchange information.
Many EVA/DC members don't own an EV, but attend meetings to learn more about the technology. Those who have EVs include members who converted vehicles themselves, purchased limited run OEM EVs (such as the Ford Ranger, Miles NMG, Toyota RAV-4 EV), recently purchased a new OEM EV such as a Tesla, Nissan Leaf, or Chevy Volt.
Some members of EVA/DC are supporting the EV industry in one form or another with their infrastructure and consulting business, conversions or selling and repairing light electric vehicles such as electric bicycles and scooters.
EVA/DC actively supports educational efforts including local high school and elementary school EV competitions, where students gain valuable hands-on experience in science, technology, engineering, and math (STEM).
With the increasing demand to showcase the technology, members are frequently called upon to display their cars at area schools, environmental fairs, automobile shows, parades, and other public events. And it's not unusual for a local EV driver to be stopped in public by curious onlookers for a peek under the hood – often accompanied by an impromptu question and answer session.
---
Learn about an EV club in your region! Joining a grassroots club is the best way to learn about EV ownership. No EV club near you? Contact us about starting one!