Drive Electric Virginia is a collaborative initiative led by Virginia Clean Cities and partnering organizations. This shared effort engages individuals, utilities, legislators, dealerships and other stakeholders toward removing EV adoption barriers and accelerating plug-in EV use in the Commonwealth of Virginia. It is part of a 14 state Drive Electric USA initiative sponsored by the U.S. Department of Energy.
Drive Electric Virginia is also the brand for the Commonwealth's EV and charger deployment programs at the Virginia Department of Environmental Quality, used in collaboration.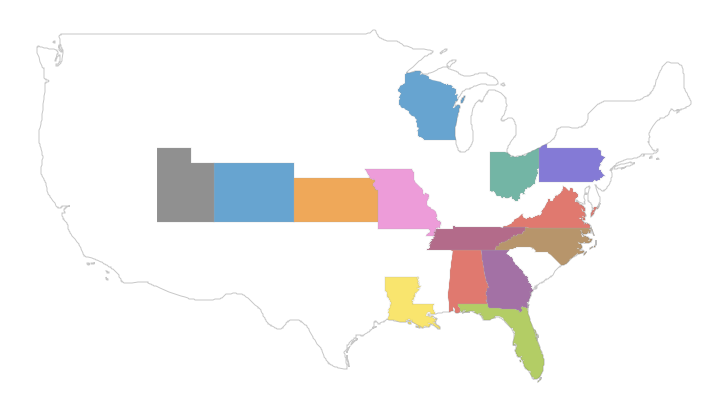 Project leaders and implementers will educate consumers, utilities, utility regulators, and government officials while engaging auto dealers and fleet leaders, conducting EV infrastructure planning, and developing local EV chapters.
The Drive Electric USA project will create a replication playbook based on outputs and lessons learned and build successful long-term continuation through funding and partnerships. Additionally, a 28-member Project Advisory Committee guides the coalitions and their statewide efforts to break down barriers as quickly as we can towards accelerating EV adoption in our states.
---
Project Goals
Expand EV availability
Increase EV awareness
Expand EV infrastructure
Support EV policy
---
Related EV Projects
Mid-Atlantic Electrification Partnership
Mid-Atlantic Electric School Bus Experience Project