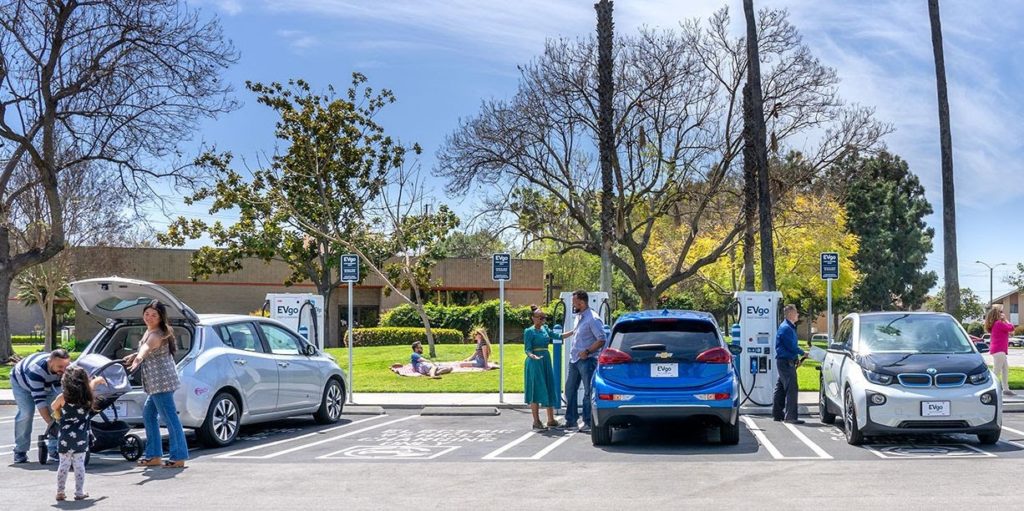 Virginia is moving into the fast lane on electric vehicles (EVs). The Commonwealth has recently approved measures to adopt new vehicle emissions standards and electric vehicle sales targets; state legislators are reportedly looking for ways to fund EV adoption incentives; and, a recent study by a leading interest group gave Virginia the highest marks of any state in the southeast on transportation electrification. Of course we will need new infrastructure to support this market movement.
There are a number of incentives to support the installation of electric vehicle supply equipment (EVSE) in Virginia. Municipalities, property managers, and other infrastructure interests can explore them to ensure they are ready to support this growing market segment. Here is a sample list to help you get started.
EVgo and Virginia DEQ have invested millions to expand DC Fast Charging in highway corridors in Virginia. Together the effort is deploying 80 – 100 new charger sites. Contact EVgo through their website EVgo.com to suggest a site or email Heidi Krantz heidi.krantz@evgo.com.
Electrify America is deploying charger depots and DC Fast Chargers and is headquartered in Reston, VA. The company is expanding its charger network in Virginia and throughout the country. It also recently added Virginia to its kilowatt-hour pricing program, simplifying billing for customers. Contact Electrify America to suggest a site.
Tesla has a program for "Destination Charging Partners" in the hospitality, retail, multi-family, and workplace categories. This program often delivers Tesla and standard chargers that work on all vehicles.
Dominion Virginia has launched its Smart Charging Infrastructure Pilot Program (SCIP). The program will provide rebates for qualifying EV charging stations, charging infrastructure and installation, and network fees. This pilot will fund multi-family, Workplace, DCFC, and transit DCFC.
Virginia Clean Cities helps stakeholders to take advantage of these and other incentives. Interested parties are encouraged to fill out this form with interest about charging and we will get back to you. We also work with individual EV drivers to help ensure they have the resources they need. Please reach out to us if we can help you in any way!
Share