Plug-in electric vehicle charging stations for multi-unit dwellings (MuDs), such as condos or apartments, provide property owners with a unique way to help attract and retain residents and foster an environmentally sustainable community. MuD owners face unique considerations when installing charging stations, ranging from parking and electrical service access to billing and legal concerns. The resources below provide best practices for installing MuD charging stations or get started by downloading the Plug-in Electric Vehicle Charging Infrastructure Guidelines for Multi-unit Dwellings(PDF).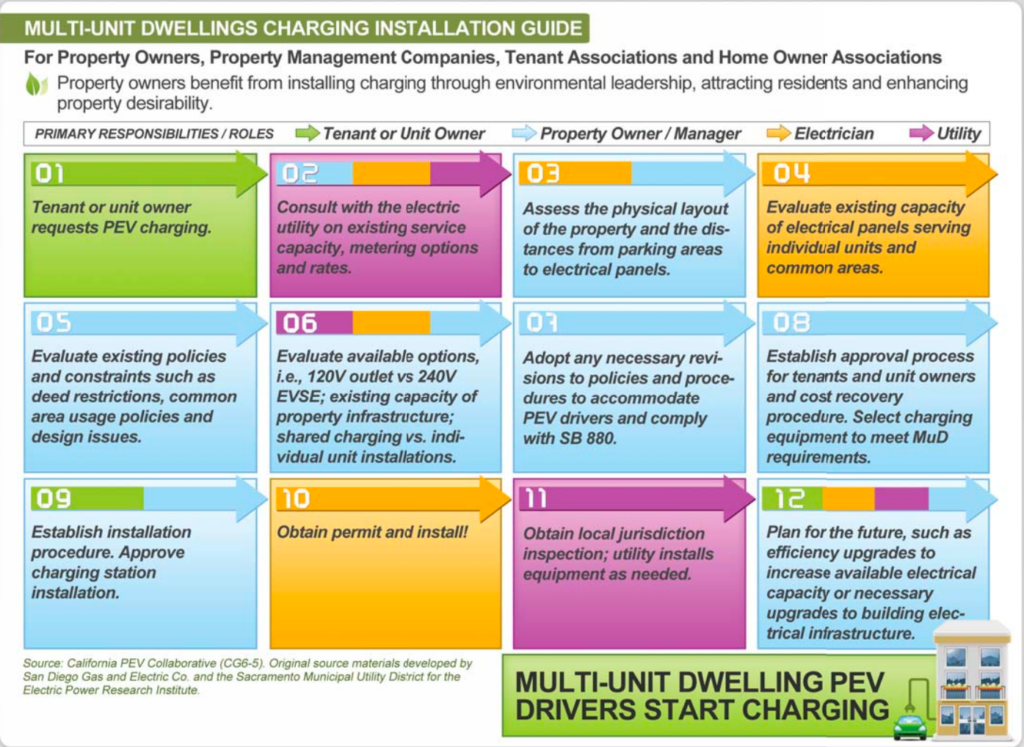 Multi-Unit Dwelling Case Studies
Watch a video showing successes other communities and MuDs have had with electric vehicle charging.
Learn about how MuDs across the country have successfully implemented EV charging for their residents using the case studies below.
Share